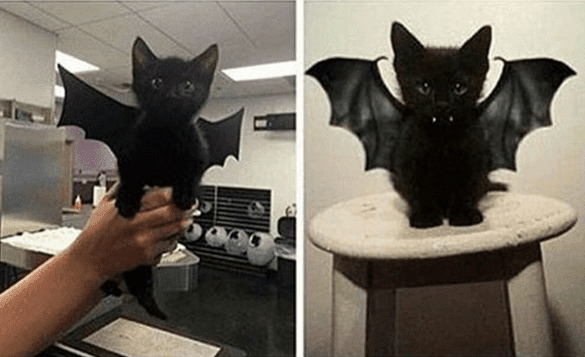 As kids, we loved Halloween. The costumes, the parties, and of course, the candy.
For adults, some still love it, but others do not. Whether you like to dress up or avoid the holiday altogether, you'll enjoy these Halloween social media thoughts:
1. Which takes less effort?
2. Regular version vs Halloween version
3. This is adorable whether you like Halloween or not
4. True Halloween fans be like...
5. Being an adult is scarier than Halloween
6. Those who go "all in" and those who only go partly in
7. Why not wear this as a dog collar all year?
8. Let's just sit at home and eat Oreos instead
9. Some wish Halloween was year round
10. Ready for Halloween and work
11. Halloween candy problems
12. Some like Halloween, the rest of us are boring
13. Tell us how you really feel
However you choose to celebrate Halloween (or not celebrate it at all), be sure to keep kids safe by going trick-or-treating at places you know, go out during daylight or carry a flashlight, watch for cars, always check your kids' candy before they eat it and have fun!