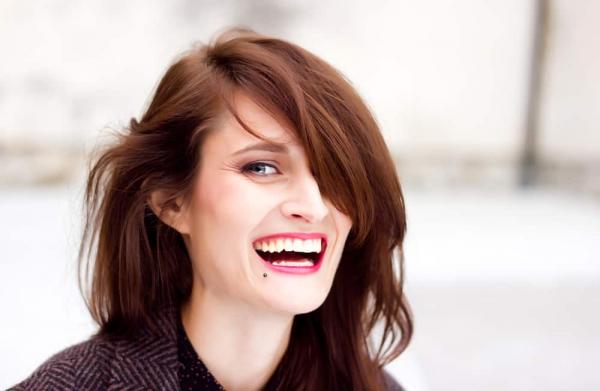 When I first began my blog and growing an online business, I began connecting with other bloggers and entrepreneurs. A common trait among many of these entrepreneurs - and among many moms - is they tend to be busy and overwhelmed. I understand these feelings because as you begin to grow a business, much of it is your responsibility - if not 100 percent.
As a wife and mother, we tend to become the last priority in our lives. Life becomes busy and not everything can be accomplished throughout the day. I've learned from life experience that one of the best ways to help your family is by making yourself a priority. Here are seven simple ways you can do just that.
1. Get enough sleep
Sleep is so important for your health and your well-being. I know when life is busy and your to-do list is a mile long, the impulse may be to go to bed late and get up early. You feel like you are wasting valuable time that you could be working.
However, if you aren't receiving enough sleep, you are putting yourself at risk to get sick more often. Also, you cannot accomplish as much with a sleep-deprived mind and body. You can accomplish more in less time if your brain and body are well rested.
2. Make time each day for things you love
It doesn't matter what you love doing, you should find the time to fit it into your life. It doesn't have to be a lot of time. Just taking 30 minutes for yourself can leave you feeling relaxed and refreshed.
3. Set boundaries with people in your life
It is such a life changer when you learn how to set boundaries with the people in your life. When we don't set limits on our time and what is acceptable to us, it shows that we undervalue how important we are.
If you work hard and are a kind person, then you deserve respect. We deserve to have people value our time and what matters to us.
4. Learn to delegate responsibilities at home and work
I was married at age 19 and my daughter was born before I turned 22. My husband worked a full-time job, and I worked part-time as a nanny and went to school. At home, I did most of the chores. I didn't know how to tell my husband that I needed help. I wanted him to figure it out and being young and naive, I thought he could. Instead, I kept letting that tension build up and it was a hard few years on our marriage.
Being older and somewhat wiser, I've learned that I can have my husband do more around the house. I need to be clear about what needs to get done and negotiate responsibilities. Also, now that I have an older child, we are working with her to complete chores around the house.
5. Ask for help when you need it
Now for me, #4 and #5 on this list go together. Not only did I not know how to delegate, I also didn't feel right about asking for help. I had great people in my life who would have helped me, but I had this mental block of not wanting to ask for help.
I knew I needed help but I was too afraid and embarrassed to ask. I tried to handle everything on my own. I caused myself so much stress internally that I had a massive stroke at the age of 25.
From that moment on, I made the promise to myself - and my family - that I would speak up and ask for help. It still isn't something I enjoy but I know the consequences.
Remember, a healthy and less-stressed you is a better you. When life becomes too hard and you have too much on your plate, ask for help.
6. Try to get things done (instead of doing everything perfectly)
As busy people, we have a lot of balls in the air at any given moment and it can be hard to admit there isn't enough time. My goal is to get more done on my to-do list so I can free up some time for fun. I don't go for perfect. However, there are tasks that I work harder on and want to do better, but I think perfection on everything is impossible.
7. Be your own cheerleader
You have to stick up for yourself and realize your worth. You cannot wait for others to make you the priority in your own life. Being happy, healthy and treating yourself the way you deserve has to first start with you.
Remember, you are important and you can do great things.
Editor's note: This article was originally published on A Fresh Start on a Budget. It has been modified and republished here with permission.