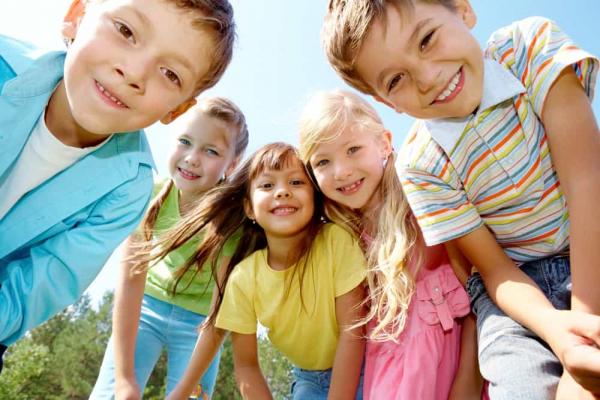 Do you want to enroll your child in summer school classes, camps or clubs? Some parents like the opportunities and growth these bring their children but opt out because of cost, carpooling hassles and time children spend away from home.
How can we structure some personal development for our children (and ourselves!) during these precious summer months? You might underestimate the resource you have within your own circle of friends.
One way is to hold a "summer school" co-op with the parents of your child's friends. It's free and it allows your child to spend more time with you and his friends, learning skills he likely doesn't get in school. Here is a "how-to" list:
Recruit parents
Talk to the parents of your child's friends and see who is interested. They might recoil at the idea of teaching kids ("I'm no good with groups of young children!" or, "I'm not a professional teacher"), but reassure them it's just a play date with a little more focus. They get to choose what they like to do and have fun doing it with children. If a parent works outside the home, she can still take a turn if you schedule it for when she is available.
Schedule
This is super flexible, especially if you have parents who work outside the home. You can do it for a month, six weeks or the whole summer. If you do it for a month, you may condense it by holding classes two hours on Monday through Friday. If you hold it all summer, you can spread the classes out. Try holding class for one or two hours, two or three days a week. For example, if you hold it Monday through Friday and have five children, each parent would take a day of the week and hold the activity for one to two hours. If you do it two to three days a week all summer long, the five parents would rotate to hold every fifth meeting in their home. However, you don't all have to hold it in your homes. If one parent chooses a "Games and Sports" theme, the group can meet at a park where that parent conducts those activities.
Organize the groups
Invite all parents to participate. No one should feel left out, but the children should all be within the developmental range of each other. In my experience, having a group of five to six children is ideal, especially so timid parents don't feel overwhelmed by the numbers. If you find more are interested than you can handle in one group, more than one group can function independently. Creating a calendar for the summer school is essential so everyone knows where to go and what the kids will be doing.
Pick the classes
Each parent has interests and talents. Ask each what he likes to do as a hobby. Give parents some ideas of what would be appropriate for the age group and have them look up fun activities that the children would enjoy under their chosen topic. Each time the children meet with a certain parent, they study and learn more skills on the same topic. Emphasize that summer school should be doing hands-on activities rather than sitting and listening to the parent lecture (they get enough of that during the school year!). Some of the ones we've done in our neighborhood co-op are: beginning a foreign language study, learning a group sport, science experiments, arts and crafts, music appreciation and studying nature.
One of the fringe benefits of being a part of this co-op is seeing how your child interacts in a small group of friends. You can monitor their emotional strengths and weaknesses, their leadership abilities and social tendencies. They may gain an introduction to Bugs in Nature, Spanish, or Movie Making, but you have gained a front-seat opportunity to help your child be the best person her or she can be.
This article was originally published on FamilyShare.com. Check out these other related articles: Camp Fun: Stay-at-home summer camp ideas, Summer fun: 10 great water activities for kids [VIDEO] and How to enjoy some homemade fun.